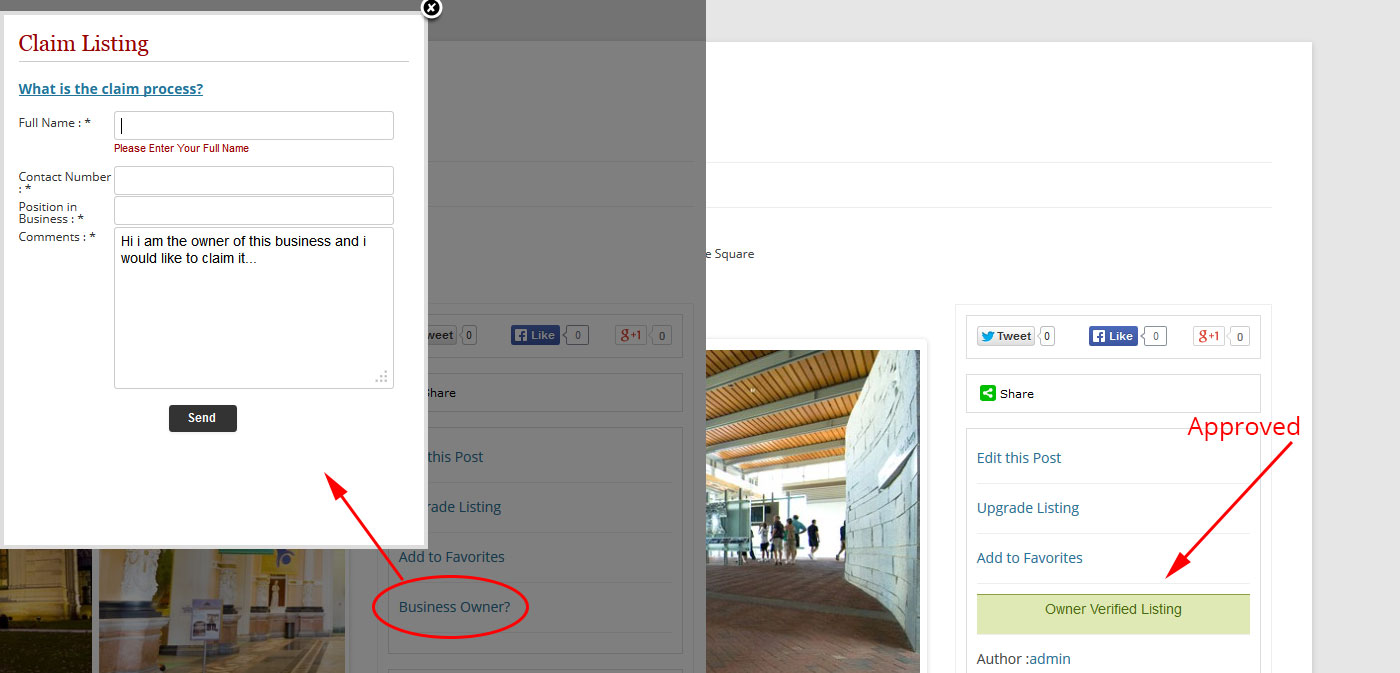 Our Claim Listing addon can make managing a new directory very easy. This plugin will allow you to add a link to the side bar of your listings that let's a user submit their information requesting to become the owner of the listing (users can claim their business), you will be notified via email of new claims.
You can allow listing claims to be auto verified via email or you have the option to manage new claims from a dedicated backend claim page. From this page you can reject the claim, approve the claim or just delete the claim.
Approving the claim will notify the user and they will then be able to login and edit the listing as desired. Rejecting the claim will also notify the user, deleting the claim sends no notifications. All notifications messages are fully editable.