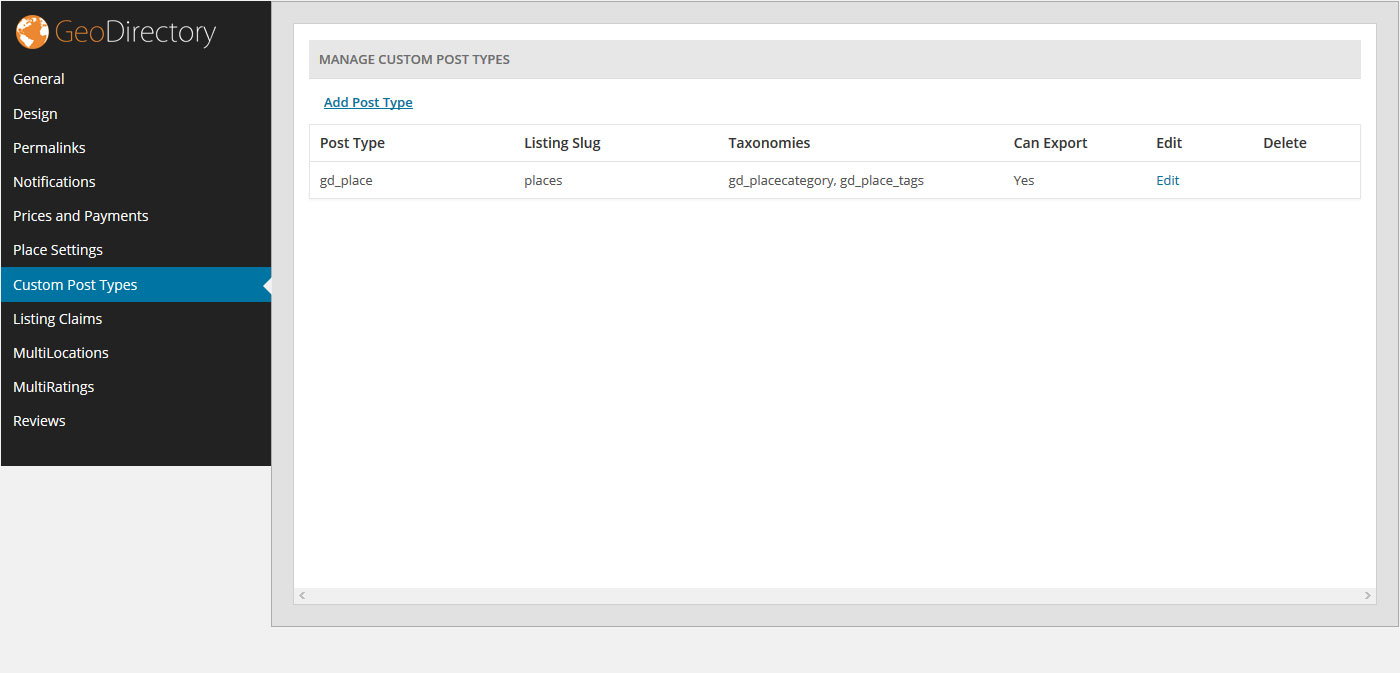 Custom post types (CPT) make WordPress very powerful and with this plugin we take full advantage of that.
This plugin lets you add as many CPT's as you need. As standard GeoDirectory comes with one CPT called "Places", new CPT's will have their own dedicated sidebar menu and management system just like Places.
The advantages of this plugin are that instead of trying to manage a large diverse directory with many categories all under the one post type, you can split these into more manageable CPT, you will then be able to add DIFFERENT custom fields to each CPT and be able to mange pricing for each easier.
This plugin also integrates well with our "GeoDirectory Advance Search Filters" addon and will let you search per post type and also have different advanced filters per post type, for example a CPT "Hotels" could have filters such as "Free WiFi" and another CPT "Points of Interest" could have a filter "Great for Kids".