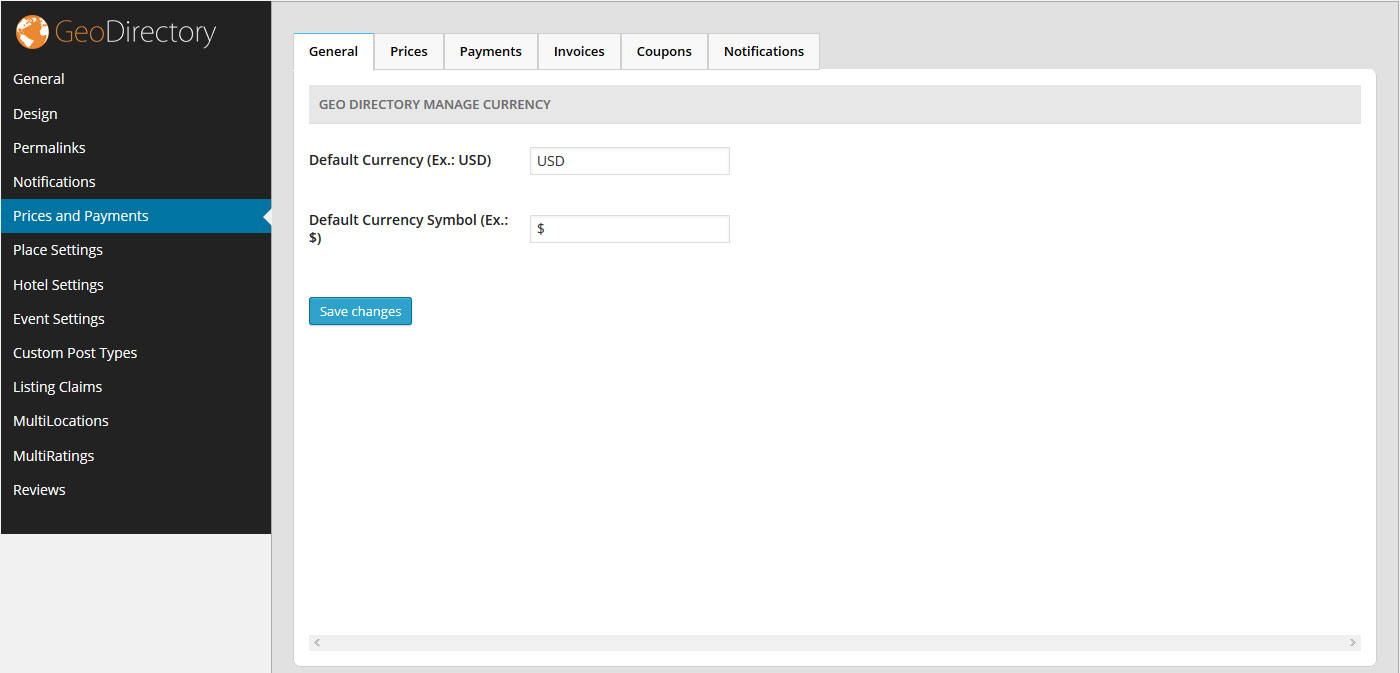 The prices and payment manager addon allows you to easily monetize your directory.
This payment manager is extremely powerful and perfectly integrates with all other GeoDirectory addons. You can add different price packages per post type if you have our "Custom Post Types" plugin installed.
You can also change the fields that are shown per price package so for example a free package might only contain a title and description with 1 or no images allowed, where as a premium package might include contact details, special offers, menu download field etc.
You can even offer a "Featured" package which would give a listing a featured banner and give it higher priority in category listings etc.
There are many payment options as standard and the paypal option also allows you to offer a free trial and recurring payment options.
Available Payment Gateways are:
Paypal
2CO
Authorize.net
Google Wallet
Worldpay