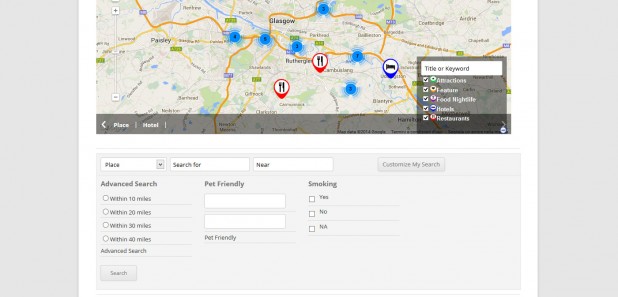 This addon extends the default GeoDirectory search widget by letting you filter search results by certain custom fields you may have added to your listings.
For example if you had added a custom select field "Pet Friendly" you could then filter results that only include pet friendly listings, this could be useful for hotels, café's, bars etc.
You can also filter by multiple values, you could set up your directory so you could search for "Pet Friendly", "Free WiFi" listings within 10 miles of the location you enter in the "Near" field.
This plugin also integrates well with our "GeoDirectory Custom Post Types" plugin to allow you to add different filter options per post type and also search per post type.