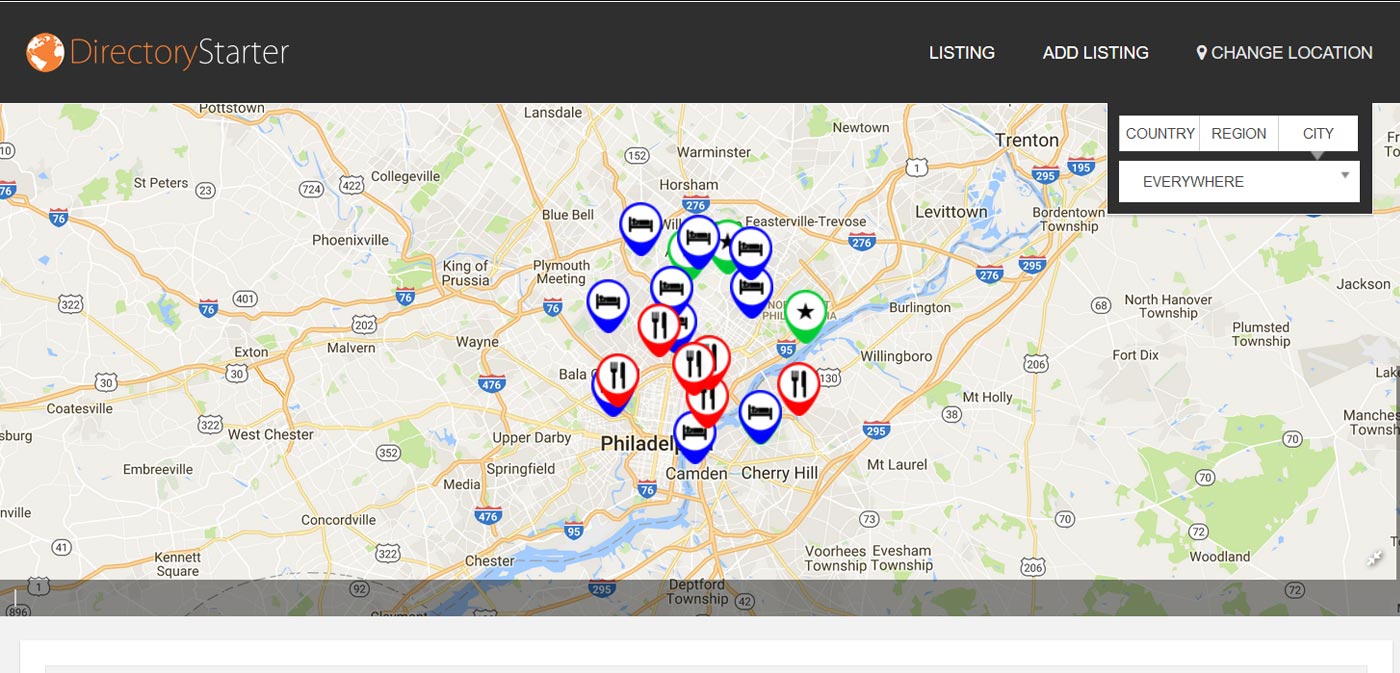 With our MultiLocations Manager you can turn your GeoDirectory into a global directory. As standard, GeoDirectory can be setup from a single location and listings can be added only for that location, but with our Location Manager plugin, you can let users set the location of their listings and the location will be stored in your locations database. This means users can then select any added location and browse listings only from that area (you can also browse from "Everywhere").
The areas you can filter listings by are; Countries, regions, city or neighbourhoods. Apart from neighbourhoods all other areas can be added by a user when adding their listing. So the location does not have to be in your database for a user to be able to add a listing.
If a duplicate city is added with slightly different spelling, there is a tool to merge the two cities. Locations can also be edited/added by the admin from the backend.