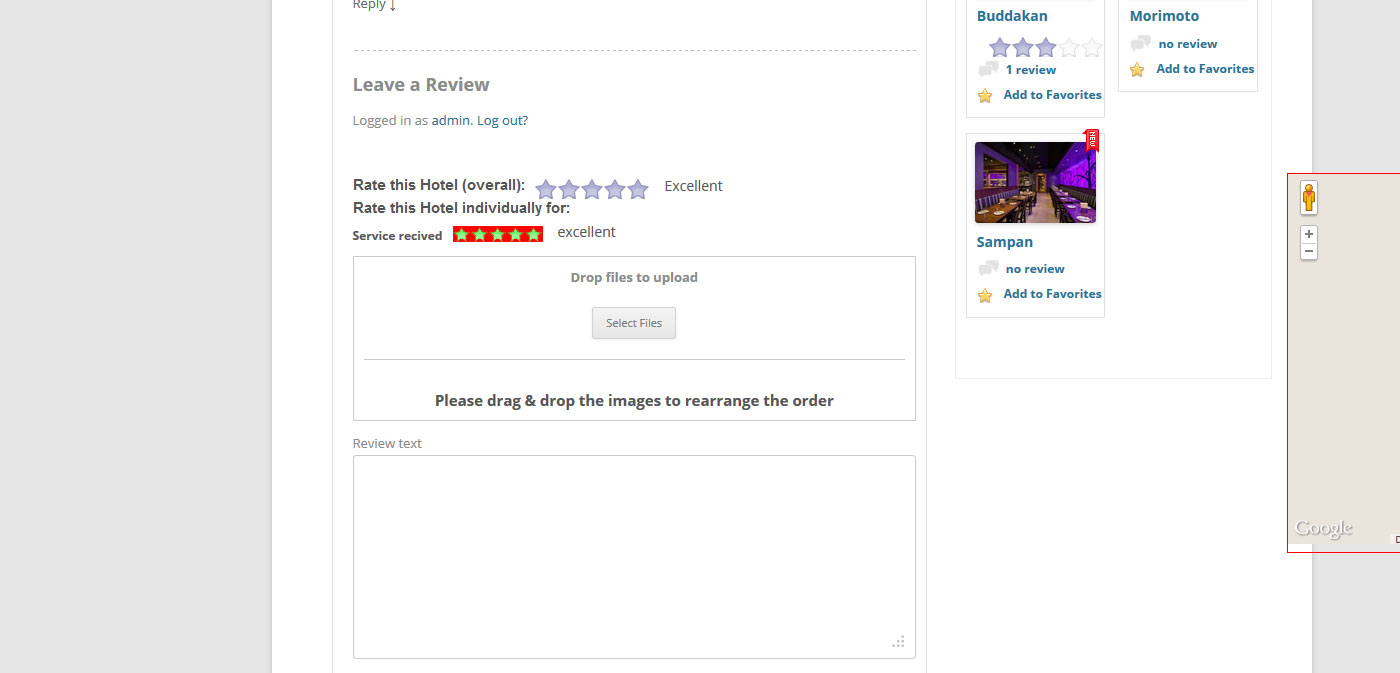 Our review/rating manager can help turn your site in to a professional review directory.
With this plugin, your website visitors rate the business's overall performance, then fine tune their rating with as many individual ratings — multi-ratings — as you choose. This works in a fashion similar to that used by TripAdvisor. (the overall rating is not the average of the individual multi-ratings. Also if you have our "GeoDirectory Custom Post Types" addon installed you can have different options per post type.)
For example you could setup different areas to be rated such as "Service", "Waiting times", "Price", "Cleanliness" and much much more.
This plugin also lets you allow users to upload photos with their reviews and share their images with other potential customers. You can also allow users to rate comments as like or not, dislike and order reviews in many different ways.