Introduction
Settings
Support
FAQ – Frequently Asked Questions

Find the Places Settings Tabs (tab) in the backend.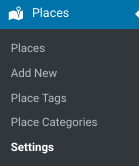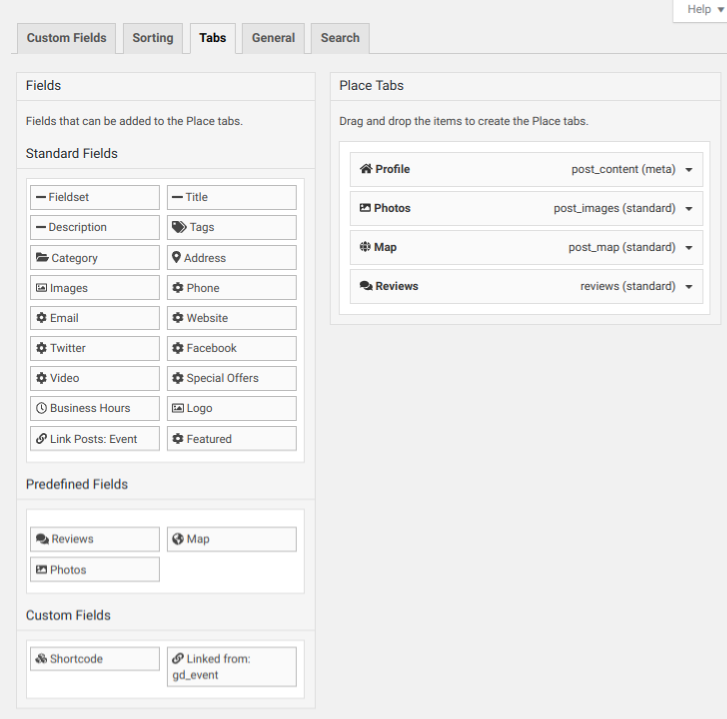 When you adjust your tabs, you will:
Click on the field on the left
The field will then appear at the bottom on the right in the tabs
If the field is left justified, it will show in it's own tab
If the field is indented under another tab, then it will show with the tab of the field under which it is indented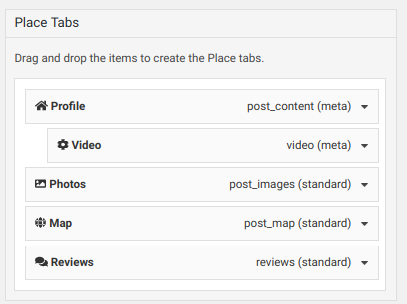 Get support on our forum, fnd out more here: https://wpgeodirectory.com/docs-v2/v2/support/
How do I show the listing video?
Click on the video field on the left so that it appears on the right. By default it will display in it's own tab. Drag and drop it "under" another tab to show it within a different tab. For example, with this setting the video will display at the end of the profile tab.